We believe all students have a right to quality education. Our hostel facility is an outcome of this guiding principle. Though our country's human capital is inexhaustible, we are not in a position to exploit this great advantage, as the urban-rural divide come in the way of accessibility to high quality education. With a view to narrowing this chasm, a well-thought out infrastructure is in place at Coimbatore to complement the quintessential pedagogy provided by FIITJEE. Set in a salubrious ambience, the sprawling complex of a hostel provides the students the necessities that will facilitate holistic learning. Hence, while the thus-far deprived lot of gifted students get the opportunity to pursue studies without any hindrance, the country at large derive huge benefit through such talents emerging to the fore to handsomely contribute to the nation's march forward to a brighter formidable future.
FIITJEE Coimbatore Centre proudly presents 'Lavender Springs' - A home away from home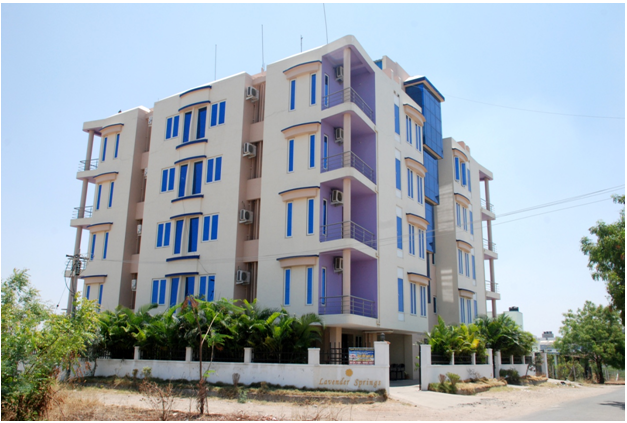 A posh complex of 16 air-conditioned flats, ideal for students aspiring to become top engineers from IITs and NITs
Spacious, well furnished, sylvan surroundings, serene atmosphere for studies, equipped with playing area and homely food. The Complex is located adjacent to our associate school, saving precious travelling time.